There are events in life that occur and can change your entire life. Some of these will be seemingly small things. But others will be major events. With these sorts of events, it's often difficult to know what to do or how to proceed on your own. The best approach is going to be to hire yourself a lawyer.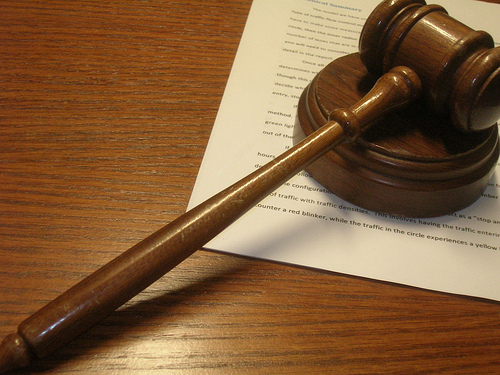 Lawyers are professionals trained in dealing with a lot of these issues, so it's vital to have them on board. This is a list of some of the biggest life-changing situations in which you need to think about hiring a lawyer.
Divorce
Divorce can be an upsetting and stressful time for you as a married couple. You might have spent months trying to make it work, but just realised it's not meant to be. If the time has come and you've decided to bite the bullet and file for divorce, you'll need to get yourself a lawyer. Divorce is a huge, life-altering event, and it's important you have an expert on board. It can be a rather overwhelming process. You might want to know how the procedure will work and what will happen with regards to splitting assets. A lawyer's experienced in such matters and can prepare you for what to expect.
Car Accident
Car accidents are an awful thing. Many of them can cost people their lives or their livelihoods. If you've been involved in a car accident, you're likely to have some physical and emotional trauma it. It's vital that you get yourself a lawyer who can sort a claim out for you. You might face a lot of financial difficulty as a result of your accident. Because of this it's important you receive a fair settlement, and you're compensated properly. If you've recently been in a car accident, don't hang about. Take action now and get yourself a lawyer.
Personal Injury
If you're involved in an accident or injury at work, you might need to think about hiring a personal injury lawyer. Getting injured at work is awful and upsetting. If you've had an injury at work that wasn't your fault this is even worse. You might have to take a lot of time off work, and this will affect your finances. You need to make sure you and your family get looked after in the event that you're unable to work. To do this, you'll have to file a compensation claim. This can prove to be a complex and stressful process. If you use a personal injury lawyer, they can take care of this for you. They'll also be able to tell you what you can expect throughout the process.
Child Custody
If you're divorcing or separating and you have a child there may well be a custody battle. Seeing their parents separate can be difficult for a lot of children. It's important to take into account the child's best interests. But it's also important that you, as parents, get a fair crack of the whip. Custody battles often result in the child staying with one parent. The other parent is then granted visitation rights. A lawyer will be able to talk you through the process and advise you of your best approach when you file for custody.