The adoption of a young adult stranger is possible under certain conditions. These are no different from the general case of the adoption of an adult.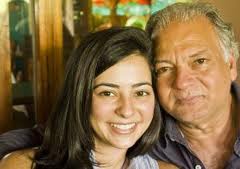 Adoption of a young adult: the age requirements
The adopter must be at least 28 years old and have 15 years older than the young adult. This difference is reduced to ten years if the adopter is the child of the spouse.
If the adoption is requested by a couple, they should not be separated from the body. And they must meet at least one of these two conditions:
Each be aged over 28 years;
Be married for over two years.
Consent of the young adopted
The young adopted must consent to the adoption. Consent is made in front of notary, where in front of the diplomatic agents or consular if it is abroad.
Recourse to a lawyer
After consent, a withdrawal period of consent must be respected. This period is 2 months. The adoption procedure takes place before the high court of the domicile of the adopter.
The law mandates the use of a lawyer. It is optional only if the adopted person was collected by the applicant before the age of 15 years.
The effects of adoption
The effects of the adoption start at the date of the judgment. There are two types of adoptions:
Full adoption
It is possible for children under 15 years. However, the application of full adoption can be made during the minority of the child and within 2 years after his majority if:
If the adopter has collected the child before he reaches 15 years and he did not meet the legal requirements for adoption;
Or if it has been a simple adoption before the age of 15;
If the child is over the age of 13, his consent is necessary.
The consequences for the young adopted: any link with the family of origin of the adopted person over 18 is then broken. It will be made a new birth certificate, and he took the name of his adoptive parents. He may also ask to change name.
Simple adoption
In the case of a simple adoption, family ties with the family of origin are not broken. Biological parents are also required to meet the food needs of the adopted person if the adoptive parents can not do. The family name of the adoptive parents is added to the original or the replacement.