An Experienced criminal defense attorney play a significant role in ensuring whether rights of an individual are taken care or not. Without their help, every accuse may sentence to imprisonment or death.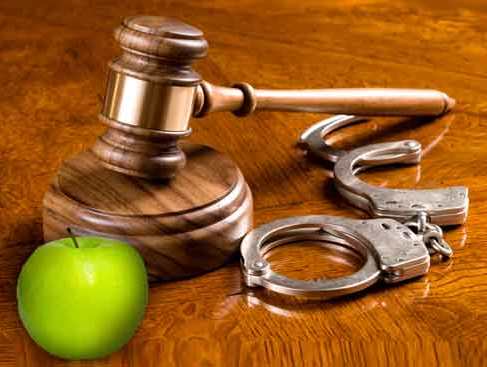 The services of criminal defense persons always help to minimize the damage and its impact on anybody's life. A wrong attorney would never be able to defend you in any criminal case. Hence, in this article, we strongly encourage you to choose an attorney with a solid reputation.
When you begin with your homework, bear in mind, not all the criminal attorneys with the biggest ads in the Yellow pages are reliable. Here you will discover some useful points that should be considered if you are about to hire the best criminal defense attorney.
Hire a professional criminal defense attorney: It is important to hire those attorneys who are only focused on criminal defense as they know the prosecutors involved. Besides, they have handled cases similar to yours, thus they can handle the case with ease. Before handling your case always go through their website first, it might be possible if they include many areas of practice, they might be lacking in criminal defense.
Choose the one who only focuses in particular area of defense you need: Not all the criminal defense attorneys handle the entire the defense cases, some concentrate in a particular area of defense only like violent crime defense, rape defense etc. Getting a one who is keen to put sufficient time to study your case and defense may help you in the long run.
Be clear what kind of qualities is important for your case: You need to determine carefully whom you want to let your case solved, someone who is young and beginner or well established credentials. Consider thoroughly the requirements of your case whether it needs a knowledge of a certain area of criminal law or any criminal lawyer.
Know the legal organizations your lawyer belongs to: It is imperative, every lawyer should belong to the country and state bar associations. To ensure success in your case, you need to hire the one that belongs to National Association of Criminal Defense Lawyers (NACDL) or to the ABA's criminal justice section, since such attorneys have higher interest in criminal defense.
Private attorneys provide more fruitful results: Public attorneys tend to have few resources and less time to work on your case which eventually leads to an unsatisfied result. A research by Justice Policy Institute has shown that public defenders solve over two hundred cases or more. In fact, in California, such defenders solve over 300 cases. On the other side, private attorney is focused on one case only at a time.
Don't trap into the official list of best lawyers: Be very cautious of those attorneys, who claim to specialize in certain type of cases. Until the lawyer doesn't get the tag of State Bar Certified specialist, there can be no official win/loss rate. However, if they are certified, they do carry a unique position.