Choosing a lawyer can be tricky at the best of times. Many of us have limited knowledge of the law, so we don't always know what the best decision is. Use this five step guide to help you choose the perfect lawyer.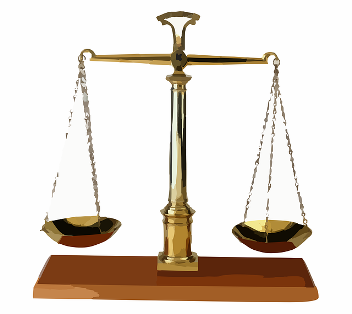 What Did You Do?
The first consideration you need to make when choosing a lawyer is what you did. Now, there might be any number of reasons you need a lawyer and many different sorts of lawyers. There are personal injury lawyers, DUI defense lawyers and divorce attorneys. Sometimes you might even just need legal advice. So consider what you've done and whether you've committed a crime or not. Then you can make a decision about the kind of attorney you want to hire.
What Can You Afford?
It's a shame that money plays such a big role, but that's the way of the world. You're going to need to work out what you can afford in terms of legal representation. So you need to sit down and figure out your finances as soon as possible. Come up with a realistic figure you can afford. Your ideal lawyer will be a skilled attorney inside your price range. If you are experiencing financial hardship, you could be entitled to legal aid. So make some enquiries about this as soon as you can.
Have You Been Charged?
Before you go about choosing a lawyer, you're going to need to know whether you've been charged. When you first get arrested, you'll be detained for questioning. After this, there are several things that could happen. Best case scenario is that you are free to go without incident. Other possible outcomes include a caution and a charge. With a caution, you'll be released with a warning. If you're charged, it means you're going to have to make a court appearance. And this is when you need to start thinking about hiring a lawyer.
Decide on the Outcome You Want
It's important to think about the outcome you want before making any decisions. If you're likely to just get a fine or a telling off you may want the process over and done with as soon as possible. In which case you may not be too concerned about the lawyer you get. You just want to have representation to get you through the case as quick as possible. However, if you're looking at something more serious, like jail time, you might want to act. You'll need to hire a strong attorney to fight tooth and nail to get you the best possible outcome.
Choose on Reputation
A lawyer lives and dies by their reputation, and this needs to be your main consideration. Sure, the cost is important too. But you need to understand that it's worth paying a bit more to get the best lawyer out there. So do some research into situations and cases such as yours. Find out about any high-profile lawyers involved. Talk to friends and family too, and see if any of them can make recommendations. A lawyer with a good reputation and formidable track record should be your target. And some of them might even take your case pro bono.
For many of us, there might never come a time in our lives when we need the services of a lawyer. But a lot of people will, and when you do it's important to make the right choice. You need the best possible outcome from your case. And the only way to get this is to choose the perfect attorney to represent you.