Running any business is challenging, but if you're planning to open a law firm or have recently done so, there will be specific services you will require to keep things running smoothly. Not only will you require the support of the usual services any business needs, but also specialist expertise when it comes to building your cases and gathering evidence. Below are five examples of some of the essential services any law firm will require to be successful.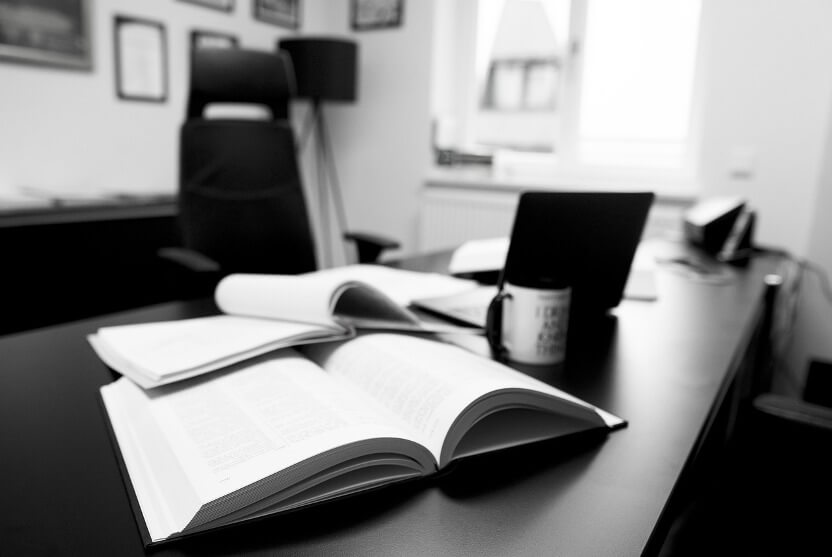 1. Accountant
This is a service that can be done in-house or by the business owner, and for most start-ups with smaller budgets managing the accounts yourself is common practice. However, your bookkeeping skills must be good enough to ensure everything is accurate and filed by the deadlines set by the IRS.
Failure to do so could lead to fines or perhaps further legal action against your firm. To help you manage your workload and to make sure your accounts are all filed correctly, outsourcing these tasks to a professional accountant is a good idea, especially if you can't afford to hire an accounting team within your firm.
2. Transcription Service
When putting together evidence or research for a case, in some circumstances you may require a transcript of court proceedings, interviews, audio files, etc.
You can hire the help of professional court transcribers to do this for you, some of which can get these documents sent to you on the same day. These transcripts are often essential components when building a case, therefore, having a reliable service to do this for you will be incredibly useful to a law firm.
By hiring a transcription service provider for your law firm, you'll save time and effort, allowing you to focus on the most important aspects of the case. This means you'll have more time to review cases and analyze the best strategies to win a settlement or take a case to court.
3. Software
Why do law firms need software solutions? Like any other business, law firms also need software technology to leverage sales and marketing and improve customer service. Therefore, law firms should invest in legal customer relationship management (CRM) software to understand the needs and preferences of prospects and existing clients.
A legal CRM software platform helps increase client engagement, attract more prospects, accelerate growth, and drive the efficiency of your law firm. Using a legal CRM platform is one way to grow your law firm's revenue because this technology is flexible, smart, and comprehensive.
Having the correct computer software installed on your firm's computers is also key. You will need to have top-quality security software as many of the files will be confidential.
You should also look at programs that can help you manage your clients, including billing them and managing their appointments with you. Streamlining the workload of the attorneys in your firm in this way will make overall business operations far more successful.
4. Private Investigators
Private investigators can help attorneys a lot with their cases, and it's always worth finding a PI or two that you can rely on to keep on retainer or hire as and when you need them.
They can help you to locate potential witnesses or a person of interest who is proving difficult to find. They can also investigate whether people are hiding assets or other records that may prove useful to the case in question. It is because of their expertise in investigation and their additional resources that a PI can be an invaluable service for a law firm.
5. Marketing Agency
Another service that is useful to all businesses is that of a marketing agency. Even a law firm needs to advertise its services and attract clients, and rather than spending time trying to come up with marketing campaigns, passing this job onto a professional agency will allow you and your team more time to focus on your cases and other management duties of the firm.
There are many other essential services law firms can use, but these are five examples of what you should have in place if you have recently established a firm, or are planning to do so.